Strigin safety windows for demanding marine environments.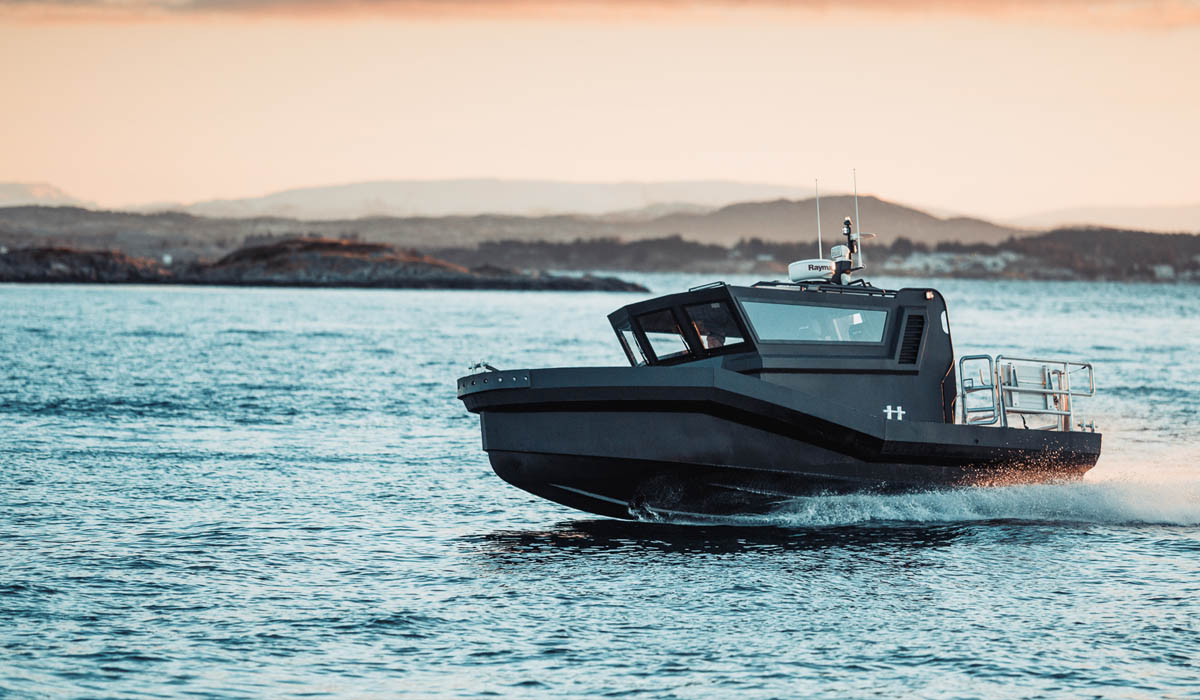 Genuine safety glass leaves does not restrict or distort your field of vision: a prerequisite for working effectively on the water.
We offer an all-Swedish customised window concept for all types of ships. We offer an all-Swedish customised window concept for all types of ships. Our unique designs meet the highest safety standards and do not alter hulls or cabins – a solution that only Strigin offers.
Window solutions for all ships
We design and manufacture windows for all types of ship. Primarily new-builds, but also refits in which we replace existing windows.
Our offering and expertise are extensive, and we design and manufacture glass sections and ship windows, i.e., windows with frames.
Window solutions for all applications
We design and manufacture in stainless steel or aluminium according to your requirements and applicable classifications.
Choose between insulating glass, tempered glass, laminated glass, electrically heated glass, openable windows, glass with sun protection film or sun protection curtains. We manufacture fixed windows, sliding windows and windows hung with hinges.
Unique design that does not affect CE marking
Our safety windows consist of an outer and inner window frame that clamp glass together, rather than using multiple bolts. This means that drilling and other modifications to vehicles are not necessary.
Window frames are laser cut, license-welded and powder coated for exact dimensions, corner radii and thicknesses – everything that affects the end result in terms of fit and appearance.
Screws, bolts and nuts are zinc-nickel anodized to maximise service life and corrosion protection.
All our safety windows have the highest safety certification and have patented construction and design.
Learn more about our window concept
Close collaboration
Strigin is involved early in the process prior to the manufacture of a ship. In close collaboration with designers, we evaluate which type of window and thickness of safety glass is needed. We then produce CAD drawings and documentation, which the designer then incorporates into design drawings of the ship.
Installation
Our window solutions are designed to be easy to install and our customers install our window solutions themselves. All our deliveries include installation instructions.
Genuine safety glass
Because we only use genuine safety glass – and not some form of polycarbonate – we guarantee scratch-resistant windows, exceptionally good optical properties, (unrestricted and undistorted fields of view), which do not become static and attract dust or dirt. Another reason why we have chosen glass as a material is that it is age-resistant. This means that it does not yellow or change appearance over time. a prerequisite for working effectively on the water.
Made in Sweden
Everything from product development to production takes place in-house at our premises outside Strängnäs, west of Stockholm. Our experienced staff guarantee excellence in manufacturing processes and production quality.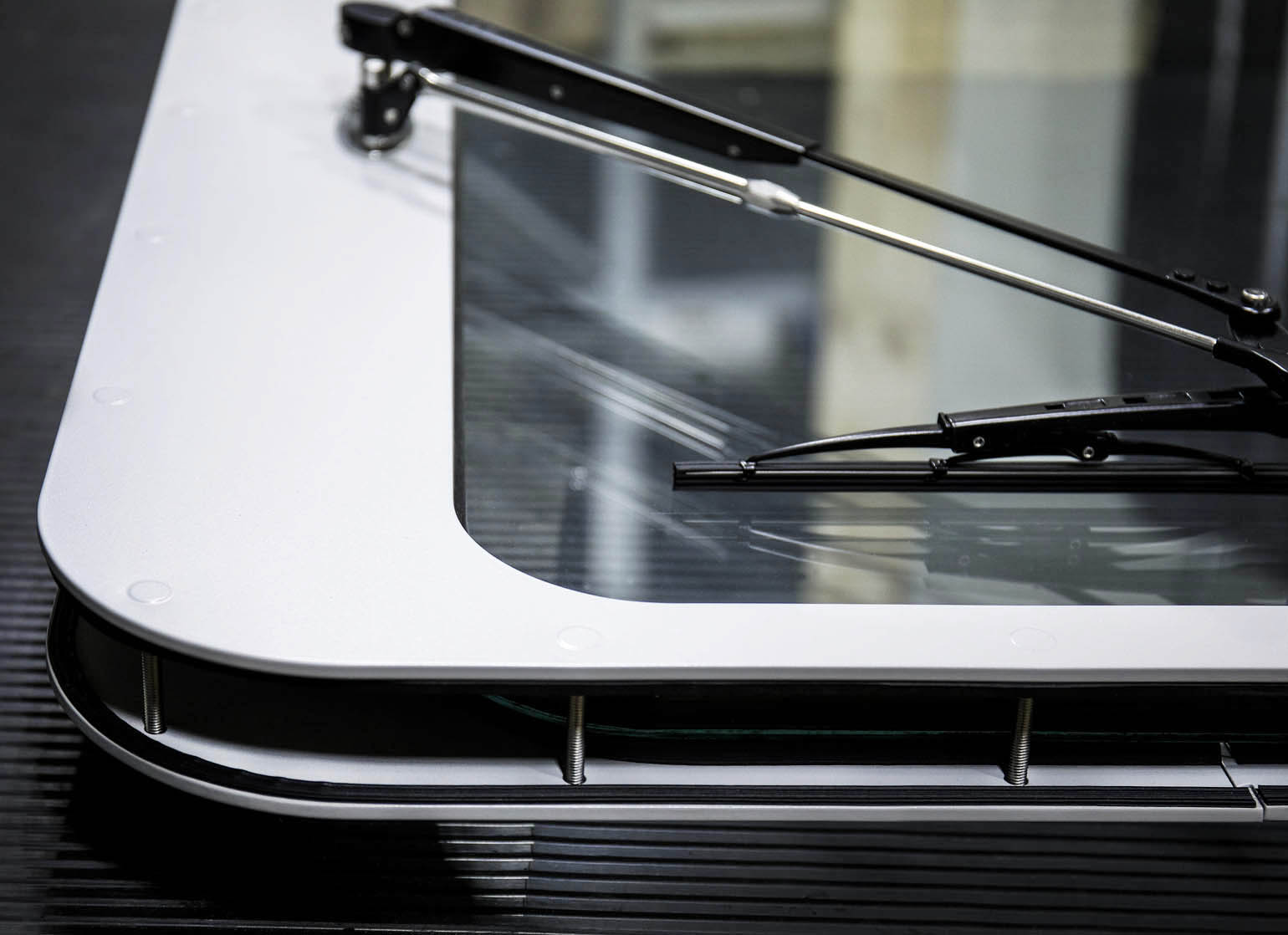 Want to know more?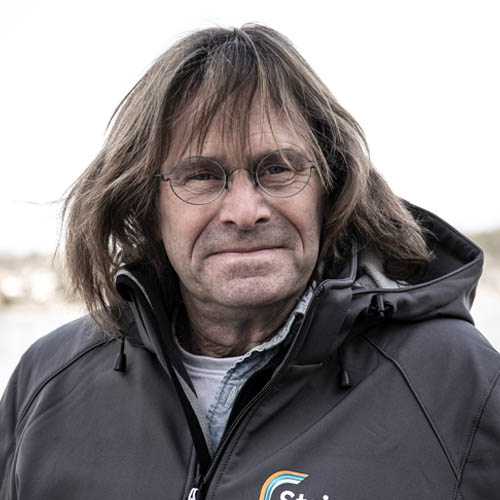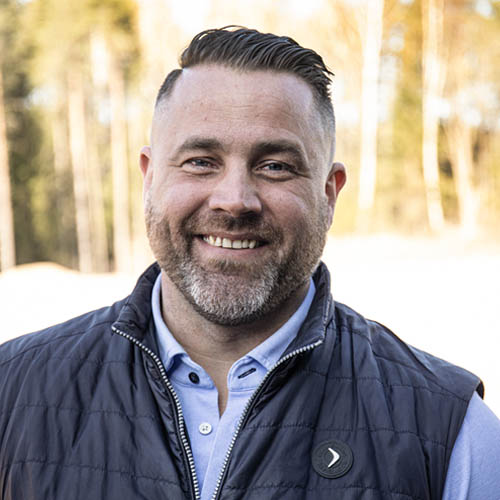 Ships & shipyards
Customised solutions
UNIQUE DESIGN
Close collaboration with designers
Genuine safety glass
All development and manufacturing takes place in Sweden
Full certification