Strigin has been commissioned to manufacture a robust and durable window system for Jemar Norpower AS, based in Kristiansund Norway.
Jemar produces fibreglass (GRP) vessels for the fishing industry, transport, seismic industry, remediation and more. These vessels are built to operate in harsh environments and heavy seas, and therefore require windows of exceptionally high quality.
Strigin designs and manufactures fixed and openable windows. Our deliveries include electrically heated glass, revolving windows, and integrated windscreen wipers.
Integrated windscreen wipers are an innovation that Strigin has developed specifically for Jemar. Wipers are installed in the window frame to enable quick and easy installation.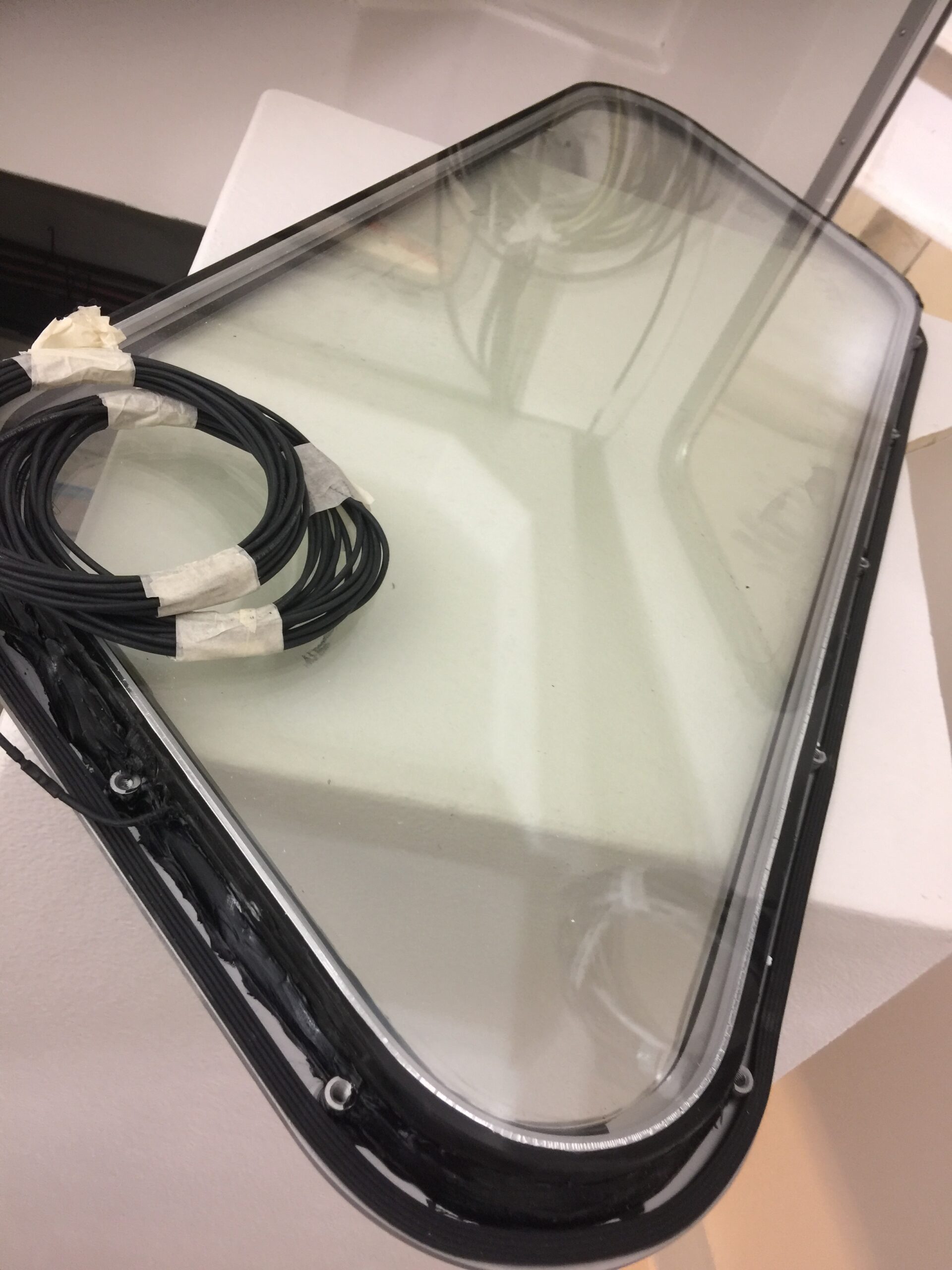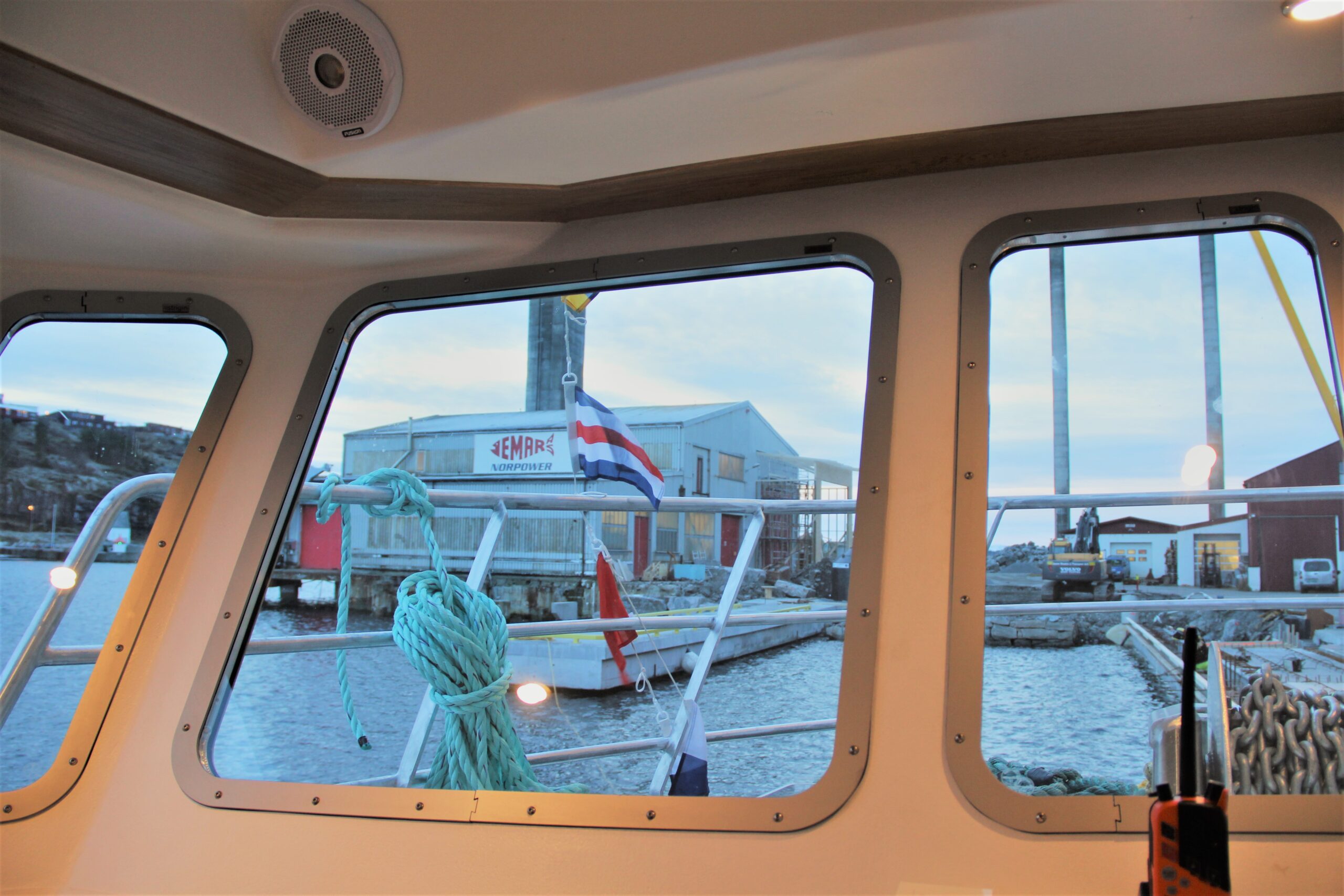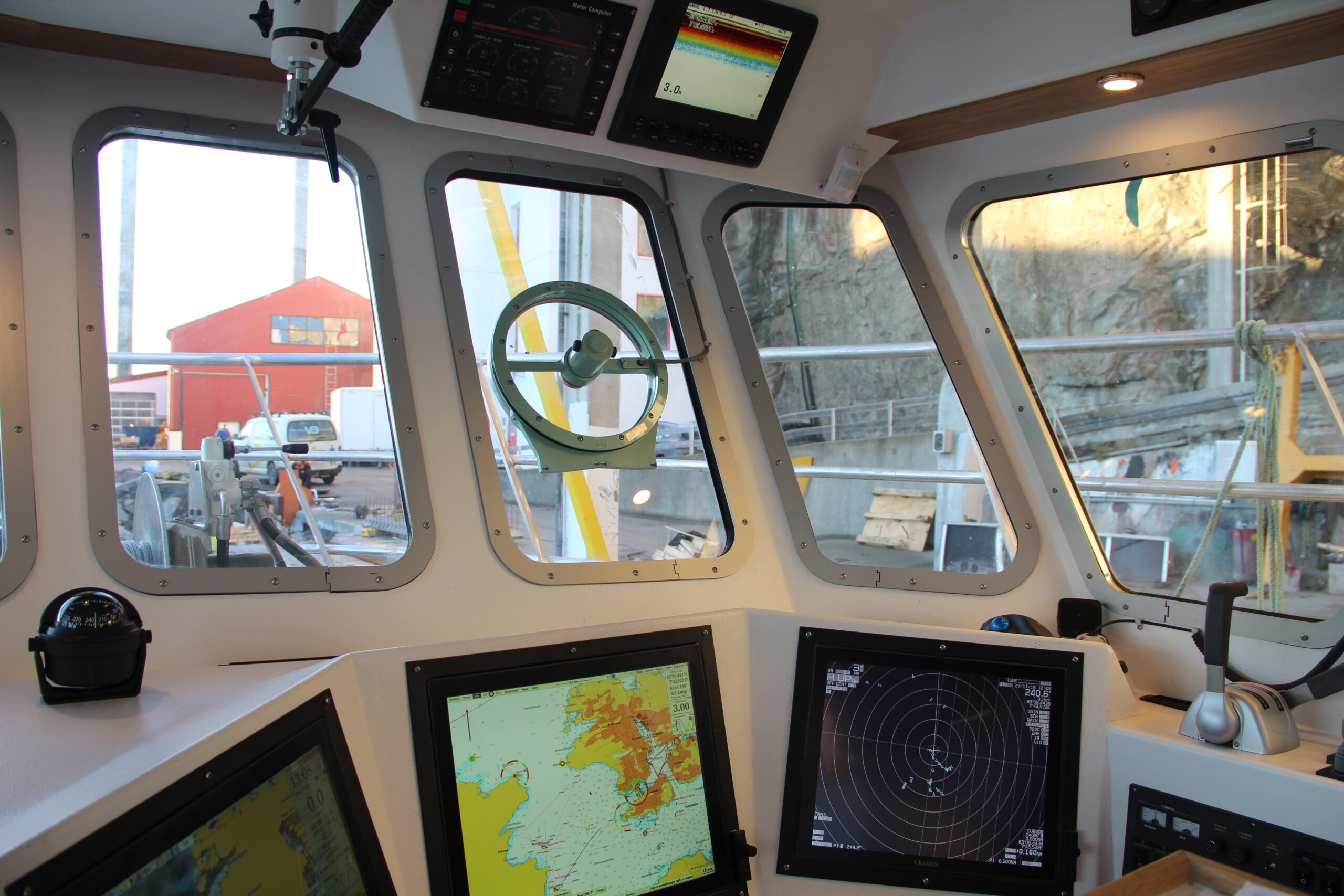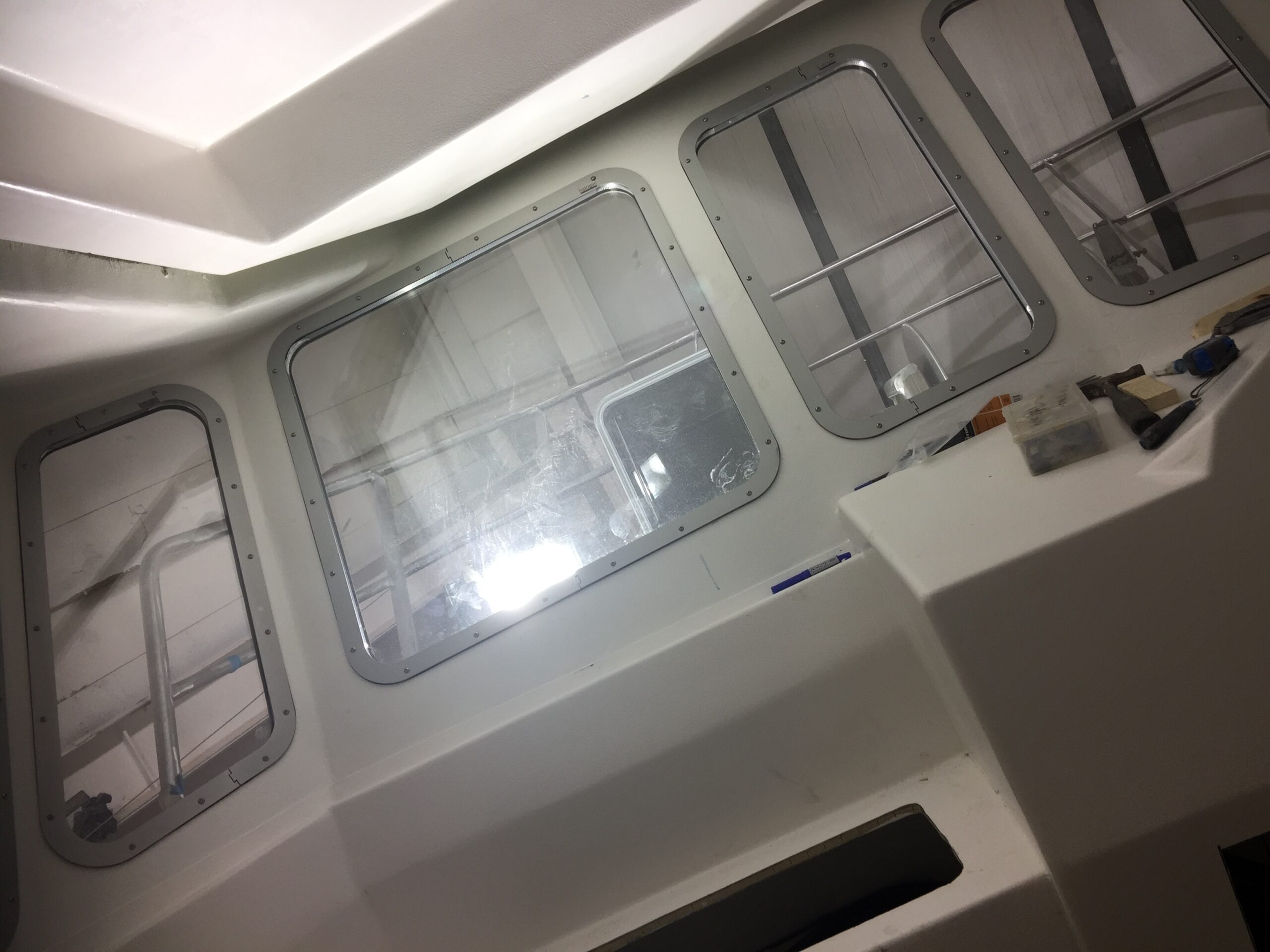 Mounting of windsreen with integrated windscreen wipers.